If I came up to you and said: "Shuffle! It's a grret day, how're yuh?"  Could I say 'shuffle' in stead of hello? Would you think I'm odd and tell me to go back to watching New Girl? 
Right now, like very often, I put my itunes on shuffle, and that's a roller-coaster of feelings. Right now, I'm waiting for the videos I've shot with my phone to load to iMovie, and I'm praying it turns out all right and not all cow poop. I left my camera in Oslo. Because I'm a little bit cow poop. Right now, I'm scrolling tumblr, and I'm scrolling a blog  and she's cooler and funnier than me, but I'll get there. There's homework to be done, and did I mention I'm dyeieyieiing (I cannot spell that) my hair RIGHT NOW? :D Beate's been helping me and I'm making a video.  
Lately, I've been up and down, but it's all for the greater development and learning and life and all that jazz. I'm ok with being deep and inspired one day, and as spiritual as 'errday I'm shufflin'. Now that's on my head. 
Shuffle! Wazzuup? Speaking of greetings, I've taught my relatively new friends to say "Wollah, bror. Kjeft'a." The one girl, Hibba, is from Pakistan, and says wollah all the time. She's missed being able to say it for the longest time, when help was so close all this time! Kebabnorsk! It's so funny and so perfect.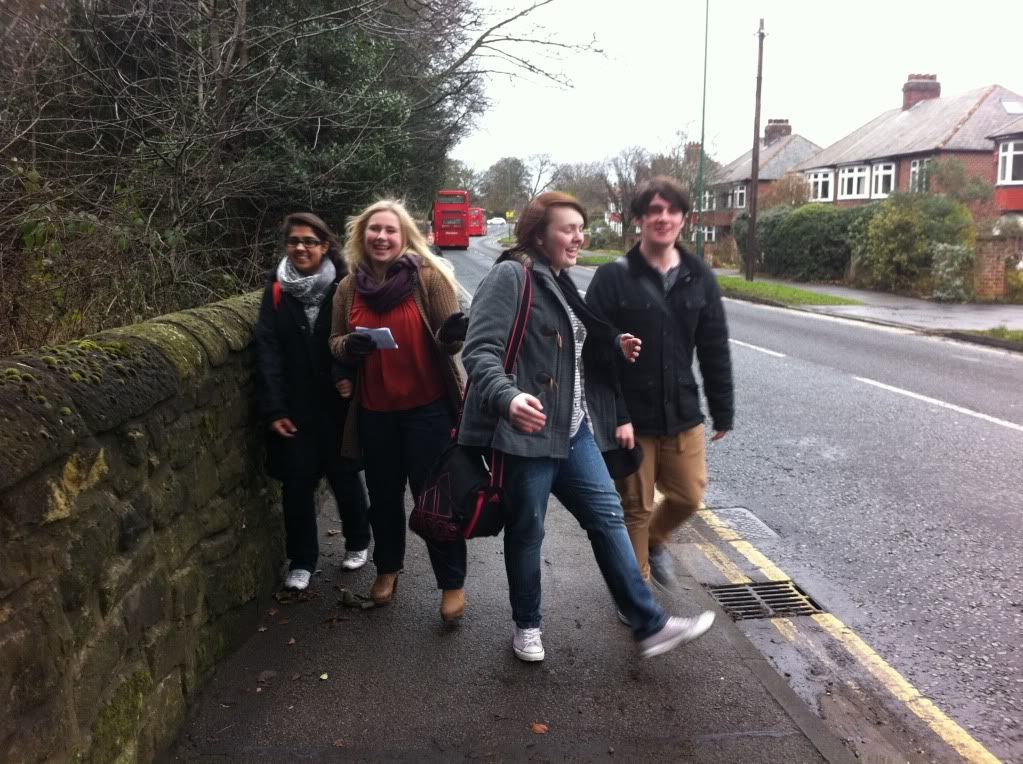 Here's a picture of some awesome and relatively new friends! :D From right to left: 
Hibba, Vivill, Laura, McAulley!
I'm going to Edinburgh with Vivill and my host mother next week-end! See, lots of things going on. 
Now I'm going to bed in plastic wraps. Good day, it has been. I hope you sleep well, wherever you are!
Tags:
hair
dye
henna
exchange year
england
durham
edinburgh
wolla
poop
shuffle
lol
10 notes